Todd Ruecker, in his article, "Reimagining "'English 1311: Expository English Composition'" as "'Introduction to Rhetoric and Writing Studies,'" discusses his first-year composition (FYC) course redesign from a traditional course based around a textbook with readings and four essays representing the EDNA model: expository, descriptive, narrative, and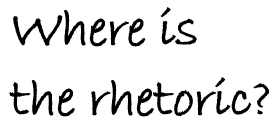 analytical to a rhetoric and writing studies (RWS) course with a writing about writing (WAW) approach. Interestingly, Ruecker acknowledges that though he says he uses a WAW approach, he finds it to be too broad a title for what he does within his course, in which he seeks to expose students to disciplinary discourses (89). Ruecker further explains that describing his course as using a writing about writing approach is problematic because it ignores rhetoric. Though, because he focuses on writing as a subject, he finds it to be the most suitable title to explain what he does.
This contradiction makes me curious: If Ruecker's purpose is to expose students to disciplinary discourses, then would a writing in the disciplines (WID) title or description not be more suitable? And what is his purpose for teaching such a course? Other than h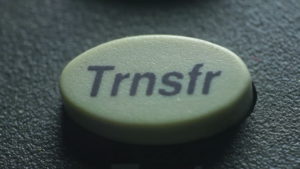 is director's initiative to "design courses more in line with RWS" (88). These questions are difficult to answer as Ruecker's justification for his course redesign choices are unclear. Yet, on the last page of his article, Ruecker suggests that the goal of a FYC course is to challenge students "with intellectually demanding disciplinary content, material that better prepares students to write across a variety of academic and social contexts" (98). He seems to be speaking to writing across the curriculum (WAC) as a means to achieve transfer
even though there is no mention of WAC or transfer in the article. Perhaps his desire is to prepare students, but he is does not yet have the vocabulary to articulate what he is doing and what he desires to do. I sympathize with Ruecker here. I've been teaching using the WAW approach for over two years and at times have noticed gaps in my teaching but was not able to articulate what those gaps were because I did not have the vocabulary to do so.
Though Ruecker's discussion begs several questions for me, it also provides me with a greater understanding of my current use of a WAW approach to FYC. Ruecker's article reveals that a writing about writing approach may be a blend of several approaches. For example, my approach focuses on writing studies while emphasizing rhetorical theory and the transfer of knowledge. This realization also makes me question my textbook choice for the class—Downs and Wardle's Writing About Writing, 2nd edition. Ruecker acknowledges that he has struggled to find a suitable text for a writing about writing class (89), and though I use Downs and Wardle's text, I have always stressed that I do not use the "Downs and Wardle WAW approach." Perhaps I am limiting my writing about writing approach through the use of this text and therefore my students' experience in a writing studies course.
Ruecker, T. (2011). Reimagining "English 1311: Expository English Composition" as "Introduction to Rhetoric and Writing Studies." Composition Studies 39(1), 87-111.